Executive Committee
Nick Banks, President
Jordan Welch, Vice-President
Leslie Welsh, Secretary
Ryan Burles, Treasurer
GVHA Directors
VEHS has two seats on the Board of the Greater Victoria Harbour Authority. VEHS representatives to the GVHA Board are elected by the VEHS members and must be members in good standing of VEHS.
Ryan Burles (Black Ball Transport)
Mark Mawhinney (Odlum Brown)
Nick Banks
President and Membership Committee Co-Chair
Chair, Official Community Planning

Member Category: Marinas, Floathomes, Liveaboards
Profession: Partner, Hidden Harbour Marina; Small Boat Fleet Manager, Prince of Whales Whale-Watching
Nick has been enjoying our local waters for more than fifty years. When not working on and around the harbour he can be found out fishing or racing high velocity sailboats in events such as Swiftsure and the Van Isle 360, a point-to-point race around Vancouver Island. Nick has also accumulated many offshore miles racing and delivering yachts up and down both coasts of North America.
Born and raised in Victoria, Nick went from building boats in the summers while attending the University of Calgary, to embarking on a successful business career in the oil and gas pipeline construction industry, returning back to Victoria in 1988. After becoming a partner in Hidden Harbour Marine Centre, a purpose-built marina in West Bay Esquimalt where Nick ran the marine retail department for six years, he went on to acquire his real-estate license that he still maintains at Century 21 Queenswood, a local boutique office in Cadboro Bay.
Nick has served three years as one of two Victoria Esquimalt Harbour Society (VEHS) representatives on the board of the Greater Victoria Harbour Authority (GVHA), six years on the board of the Maritime Museum and eight years as an executive member of the Royal Victoria Yacht Club. For the past thirty years he has been the Harbourmaster for the annual Victoria Classic Boat Festival. Nick is currently the small boat fleet manager at Prince of Whales whale watching, a position he has held for the past five years.
Jordan Welch
Vice-President and Membership Committee Co-Chair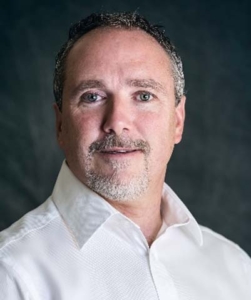 Member Category: Industry and Commerce
Profession: General Manager, Victoria Cruise Ship & Deep Water Terminal, Western Stevedoring
Jordan has spent his nearly 30 year career in the BC marine industry in positions involving ship's agency, shipping line operations and commercial management, brokerage, and shipboard operations management.  Jordan took on his current position at the end of 2019 and is pleased to be part of the local marine industry.
The mandate of the VEHS to support and strengthen our working harbours is of keen interest to Jordan, as he sees the potential of the wide range of stakeholders working together.  He looks forward to working with all Members to pursue the Society's objectives.
Leslie Welsh
Secretary and Privacy Officer, Chair of the Committee for Greater Victoria as an Ocean City, Chair of the Governance Committee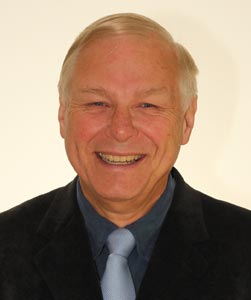 Member Category: Environment
Profession: Principal, Environment & Energy Consultancy
Leslie completed degrees in physics and atmospheric physics, serving 33 years with Environment Canada as a forecasting and research meteorologist in locations across Canada, then later as an environmental regulator of the energy industry. He developed the first green power procurement program, in which he initiated the first federally-certified greenhouse gas emissions reductions trade in Canada. He moved to Victoria in 2014, retiring to a consultancy. He joined VEHS in 2015 as a result of a love of harbours arising from his upbringing in Moose Jaw, Saskatchewan, and having become a recreational sailor (mainly in the Greek Islands). He monitors Victoria's endlessly fascinating harbour from his home over the inner harbour.
Ryan Burles
Treasurer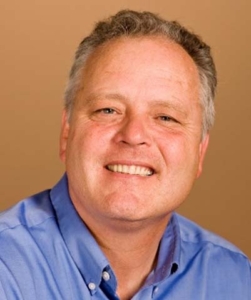 Member Category: Marine Transportation
Profession: President & COO, Black Ball Ferry Line
Ryan started working for Black Ball Ferry Line in 1981, working the docks as a part-time Traffic Director while completing his Bachelor of Arts Degree in Education. After graduating from University of Victoria he joined the Company's Victoria Management team.
Member of VEHS since its inception 1994.
VEHS Board Member and Treasurer 2015 – Present
VEHS representative Member on Greater Victoria Harbour Authority 2016 – Present
Destination Greater Victoria Transportation Committee Member 2008 – Present
Board of Director of Victoria Chamber of Commerce 2013 – 2014
Rotary Club of Victoria 2007 – 2016
Melanie Sibbitt
Vice-President and Chair, Social Committee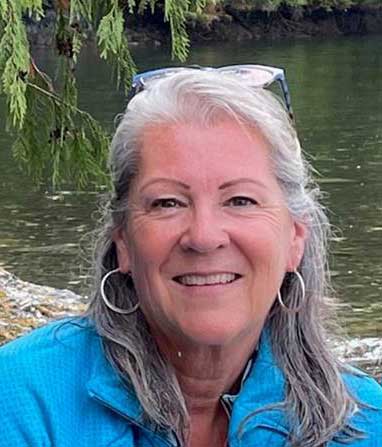 Member Category: Municipalities, First Nations, Community Associations
Profession: President, Two Crazy Ladies Inc. (Promotional Merchandise)
Melanie started her career in the hospitality industry, managing restaurants and hotels, including the Pan Pacific hotel in Vancouver. In 1988 along with her sister, Mel started her company Two Crazy Ladies Inc., a promotional merchandise company serving Fortune 500 companies and charities across Canada. Today TCL has offices in Toronto and Victoria.
Mel has lived in a float home at Fisherman's Wharf since 2014 when she moved from Toronto. Currently she is the Chair of the Fisherman's Wharf Community Association Executive, which she has served on for 7 years.
Mel has served on numerous Charitable Boards as well as the Women Entrepreneurs of Canada. Her company is a multiple award winner in Canada, and she has been nominated for the Canadian Woman Entrepreneur of the Year award.